Ceres vs Global for UFL Cup final
Fri. Apr. 15, 2016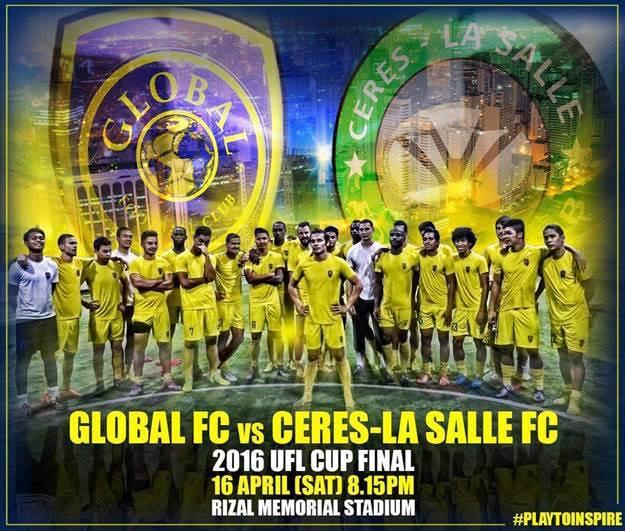 Photo Courtesy: @Menidesigns
Two-time UFL Champion GLOBAL FC is all set for battle this Saturday, April 16, 2016, as it goes against Ceres-La Salle FC, in a match that will determine who will be the 2016 UFL Cup winner.
This is an important match for GLOBAL FC, as they intend to land their third UFL League Championship. They won both in 2012 and 2014.
Match will start at 8:15 p.m. It will be held at Rizal Memorial Stadium.
blog comments powered by